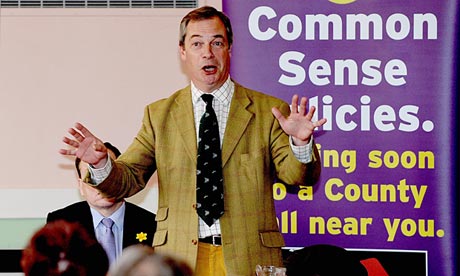 BBC News reports mon the election of a UKIP councillor to Rotherham Metropolitan Council.
Cavan Vines won in the by-election prompted by the departure of Shaun Wright, who was elected as the PCC for South Yorkshire in last November's elections.
Vines has been already been exposed for his anti-Muslim views. The Guardian last month drew attention to posts by Vines on a blog in which he wrote:
"Muslims go to war warring [sic] the same cloths as ordinary people who they hide behind they cover their faces, they hide behind women and children they set up rocket launches in school yards they use children to push wheel barrows into crowds and soldiers then detonate it killing innocent people SO WHO ARE THE COWARDS.
"Its about time the Government and the Police stopped pandering to these so called British Muslims and other foreign nationals."
In relation to an accident involving Lord Nazir Ahmed of Rotherham some years ago, Vines posted the remark:
"If you are a Muslim in Britain you can almost do what you want with the good old Labour Governments blessing,"
The Sunday Mirror meanwhile exposes further cases of anti-Muslim comments made by UKIP officials on social networking sites:
Chris Pain, leader of the opposition at Lincolnshire Council and the UKIP's East Midlands regional chairman, wrote:
"Have you noticed that if you ­rearrange the letters in 'illegal ­immigrants', and add just a few more letters, it spells, 'Go home you free-loading, benefit-grabbing, resource-sucking, baby-making, non-English-speaking ********* and take those other hairy-faced, sandal-wearing, bomb-making, camel-riding, goat-********, raghead ******** with you.'"
Peter Entwistle, party chairman in Bury, Greater Manchester, labelled President Obama a Muslim, writing: "I bet he's a closet 'Imam' as well!
He added, "If I ever see him on a Greyhound bus wearing a rucksack, I'm getting off!!"
Misty Thackeray, deputy chairman of UKIP in Scotland "liked" a Facebook group claiming "paedophilia is part of Islamic tradition".
Thackeray also "praised far-right Dutch politician Geert Wilders, a self-­confessed "hater of Islam".
"Recommending Mr Wilders' new book, he said: "Geert is great ...(peace be upon him.. lol) ..!"
A UKIP councillor in Boston, Lincs, Tiggs Keywood- Wainwright, complained about mosques being built in "quintessentially English" Cambridge saying "Is nowhere sacred for the Brits in Britain any more?"
"Bottom line is we have too many muslims in this country!"
Nigel Farage, UKIP's leader has stated that the party doesn't have the capability to assess each individual member's compliance with party standards saying that with party membership rising by almost 50%, it was likely it would face "one or two teething problems".
The question remains, who is responsible for vetting individual's standing for election and what role is there, given the growing evidence of anti-Muslim views expressed by UKIP members, for the Equality and Human Rights Commission on ensuring equalities legislation is not breached?